HYPERION SERIES Self cleaning LED solar street light is designed for the places where it seldom rains but it's dusty.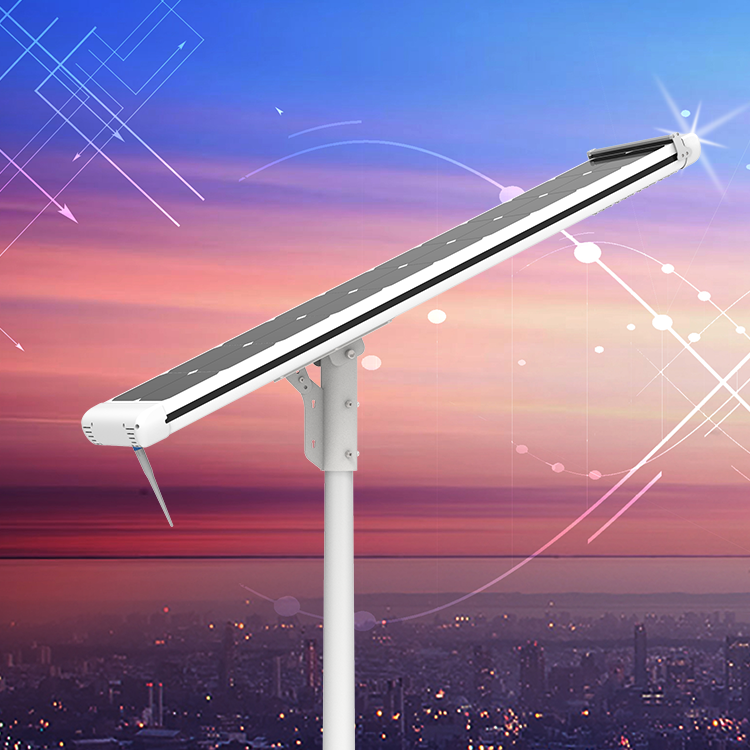 Self Cleaning Solar Panels Street Light
FEATURES:
1. Easy to install:
All you need to do is to put the light in a sunny spot, let it charge and enjoy. No need an electrical grid, digging or experience with electricity.
2. Integrated design:
It can be used as area lights, street lights, wall lights, driveway lights, parking lot lights, security night lights, patio lights, flood lights or yard lights as your need.
3. Cost nothing to operate:
Hyperion series self cleaning integrated LED Solar Street Light cost nothing, Absolutely ZERO, because they run entirely on the sunlight.
4. Free maintenance:
Don't worry about maintenance with using Hyperion Integrated self cleaning LED Solar Street Light. All they need is to make sure the solar panel on each light working at its best.
PARAMETER:
MODEL:  HP- 5000 (Self-cleaning)
PV Module: 98W
LED Luminous: 5000lm
Battery Tape:  550W LiFePo4 Battery
MPPT Charge Controller: Including wireless communication module
Certificate: CE, ROSH, IP65, ISO9000, IEC TEST REPORT